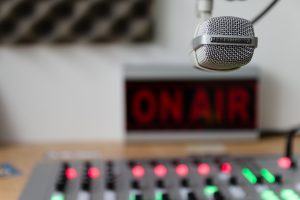 Brad Allen
I was born in Bristol, Virginia but raised in a small town in upper East Tennessee. Outside of a one year stay in Florida I have lived in East Tennessee my whole life. Well, not my WHOLE life yet… I hope there's more left!
I have two wonderful sons Adam and Alex, (25 and 18 at the time of this posting) I wish they would stay that age, not to mention as they get older I get older! I started in radio at a small AM station while still in High School. From there I moved to Kingsport Tennessee for six years, working with two radio stations.. Z104 and WTFM doing the night shifts, then later afternoon drive shifts.
I landed in Knoxville in 1991 (thank you Jeff Jarnigan for rescuing me) where I've been ever since. The radio station (drum roll please..) was the legendary U102 (now STAR 102.1). Here, I've done… (Deep breath) overnight, morning, midday, afternoon and night shifts, music director, imaging director, program director and production director (umm no not all at once). That's what happens when you've been at the same place for 25 years. I've been Blessed!
We bought three other stations (HOT 104.5, Q100, and of course 931 WNOX. A few years ago I did a few weekend air shifts in Atlanta mostly for the fun of working in a market that size but the drive was too much. Today.. I still hold the production director position for all four of our Knoxville radio stations AND I now get to have fun with you weekdays 10am-3pm 'spinning' the greatest music EVER made and ever played, you know the ones that, like a fine wine just get better with age, on Classic Hits 931 WNOX.